In the world of IT, we are now familiar with the name Cloud Migration. Maybe there are some of you who don't know what Cloud Migration is which we will discuss to the end below.
Cloud migration is the process of moving data, applications or other company elements from the local area to Cloud Computing.
There are several types of cloud migration that companies can perform, one of the most common models is data transfer and applications from satisfied on-premises local data to the public cloud. But cloud migration can also require moving data and applications from one platform or cloud provider to another – a model known as cloud-to-cloud migration. The third type of migration is reverse cloud migration, cloud repatriation or cloud exit, where data or applications are moved from the cloud and back to the local data center.
Benefits of Cloud Migration
The purpose or benefit of cloud migration is to host applications and data in the IT environment as effectively as possible, based on factors such as cost, performance and security.
For example, many organizations migrate local applications and data from their on-premises data centers to public cloud infrastructure to take advantage of benefits such as greater elasticity, self-service provisioning, redundancy, and flexible pay-per-use models.
Cloud Migration Strategy
Moving workloads to the cloud is a well-thought out trick that includes a complex mix of management and technology challenges as well as realigning staff and resources. There is a choice of migration models that will be carried out as well as data models that need to be moved. It's important to take these cloud migration steps into account before taking action.
Application. First, identify the application. Every company has different reasons for moving workloads to the cloud, and the targets for each organization will be different. The next step is to find out how much information needs to be moved, how quickly the work should be done and how to migrate that information. Build an inventory of data and applications, look for dependencies and consider any one of the many migration options.
Note that not every application has to leave company data centers. What should always be available are applications that are business-critical, have high throughput, need low latency, or are applications that have strict geographic management requirements – such as the GDPR – which may be of concern.
Consider your costs. An organization may have a bundle that it invests in hardware infrastructure and software licenses. If the investment is steep, it may be worth considering whether or not it is feasible to migrate the workload.
Cloud Migration type. The next step is to identify the right cloud environment. Companies today have more than one cloud scenario to choose from.
Public cloud allows many users to access computing resources via the internet or special connections. The private cloud stores information in data centers and uses a proprietary architecture. The hybrid cloud model combines the public and private cloud models and transfers information in both. Finally, in a multi-cloud scenario, businesses using the IaaS option come from more than one public cloud provider.
When you are considering where an application should be, consider including how well it should perform after migrating. Ensure that sufficient bandwidth is available for optimal application performance. And investigate whether application dependencies could make migration difficult.
Now is a good time to review what's available in the stack of moving apps. Local apps may contain many unused features, and are a waste of money migrating and assisting with those unnecessary items. Stale data is another problem with cloud migration. Without good reason, it may not be wise to move historical data to the cloud.
As you examine the application, it may be wise to reconsider its strategic architecture to prepare it for what is potentially a longer lifespan. Several platforms are now mainstreaming in hybrid and multi-cloud environments, including the following:
Microsoft Azure Stack;
Google Cloud Anthos;
AWS Outposts;
VMware Cloud on AWS; and
Container-based PaaS, such as Cloud Foundry or Red Hat OpenShift.
The issue of application staff in the cloud requires a different set of management skills, and therefore IT leaders must ensure IT personnel are prepared to handle cloud migration.
ConsiderCloud's work skills, and make sure everyone is properly trained on how to control and manage the service. Cloud management is not like working centrally
Regardless of the application, the staff currently studying should adapt along with the new role. In particular, data security needs to be approached differently in the cloud than on site, so staff training should be a priority.
Cloud Migration Process
Regarding the process steps that a company must follow during a cloud migration, it varies based on factors such as the type of migration you want to take and the more detailed resources you want to move. However, there are several cloud migration strategies that can be used such as
Performance evaluation and safety requirements;
cloud provider selection;
cost calculation; and
any reorganization deemed necessary.
At the same time, be prepared to overcome some common challenges during cloud migration:
interoperability;
data and application portability;
data integrity and security; and
business continuity.
Without proper planning, migrations can degrade workload performance and lead to higher IT costs – negating some of the key benefits of Cloud Computing.
Cloud Migration Jakarta
With regard to cloud migration in Jakarta, companies can choose to move applications to their new hosting environment without having to modify anything. This model is sometimes referred to as lift and shift migration.
In this scenario the workload can move directly from the local server to the cloud without any changes. This can be done as a short-term improvement to save on infrastructure costs.
In other cases it may be more useful to change the application code or algorithms. This process is also known as application refactoring or re-architecture. It is common to refactor applications prior to cloud migration, but often times this happens retroactively. This usually occurs after the occurrence of lifts and shifts has reduced application performance.
Refactoring applications can be quite expensive so IT management must also be considered for a more reasonable financial. Don't forget to count costs, performance, and security when it makes financial sense. Don't forget to count costs, performance, and security when you are analyzing ROI. It is likely that an application will require at least some refactoring, whether the transformations are minimal or comprehensive.
If the migration is done online, you will need to calculate how much bandwidth will be required to move.
Companies have several options when it comes to transferring data from local data centers to the public cloud. This includes use of the public internet or special / special network connections. Another option is offline transfer, where an organization uploads its local information to a piece of equipment and then physically sends that equipment to a public cloud provider, who then uploads that information to the cloud. The type of data migration that the company chooses – online or offline – is related to the amount and type of information it wants to move, as well as how quickly it takes to complete the migration.
It may not be realistic to put your internet connection aside for a long period of time. In some cases, it makes more sense to use a truck to transfer data rather than an internet connection. There are services for this object – Microsoft, AWS, Google, and IBM have options for sending information offline. Physical transmission may not eliminate the need for additional synchronization, but it can save time and money moving data.
Before the workload turns to production, it must be stress tested and optimized to produce acceptable performance. It is important to include testing for failure situations as well as redundant processes.
After the cloud migration is complete, staff will shift their focus to performance, usage, and data stability. Be sure to budget for these tools, as they are often overlooked in the initial planning.
This is where IT staff see the biggest changes in their support roles. There is a partial reduction in overall hardware support. But cloud workloads have to be managed, so it makes sense to provide some cloud management training classes for teams. There may be certain considerations for the new security realities throughout migration.
Ensuring the security of applications in the cloud is always a concern, especially during direct migration to the cloud. VM migration is absolutely necessary to balance the workload requirements for compute, storage, and other application applications.
Direct migration over the network allows many types of attacks. An attacker can take a VM snapshot and result in a VM in a different context from the original intent. The stolen credentials could duplicate and steal snapshots or install rootkits or other malware for additional access. Thrashing is a continuous denial of service attack in which the hacker forces repeated migrations and disrupts computing processes along with the consumption of system energy resources.
Cloud migration challenges
Sometimes IT leaders find their application languages ​​don't work as well in the cloud as they do on-premises. Therefore, it is important to know why cloud migration fails.
It could be poor latency, a concern about security, or maybe a compliance challenge. Often, the reason is that the cloud application has a higher cost than anticipated, or the application is not performing as originally expected.
The reality is that not all applications are cloud-compatible. That is why it is absolutely too imperative for managers to examine their on-premises applications together closely when they make an impact on initial choices regarding which applications should be migrated to the cloud environment.
Having the trick of appearing to be a solid cloud, where applications and data appear to come from the cloud, are just as important as having a good cloud migration trick. IT managers need to be aware of where their data can go, how to manage technical transitions and then how to deal with any business or legal issues that may arise as a result of back migration.
Consider the changes you make before moving your application to the cloud. Moving the application again to the original platform may be a wrong choice. If later older platforms are no longer available, it can make sense to put the app in the cloud until you can find an alternative solution.
Applications no longer need to go to their initial state or to the private cloud. If the application requires additional infrastructure, a move to data center virtualization may be the right choice.
The most common change to cloud-going applications has tended to be horizontal scaling, a feature that allows applications to open up additional sources of power in the cloud while they require additional capacity or where users may move applications to the cloud while needed. If you don't have the effect of maintaining the feature's terms, be aware that you may lose further usability while deleting apps from the cloud.
Cloud cost calculators and estimation tools support companies in choosing the cost of cloud configurations before the team will carry out the migration.
A comprehensive cloud visibility strategy needs to include application lifecycle management. Test the application in a new environment prior to cutover. Finally, double check the potential business and legal system. Exiting from the cloud is generally a last resort, so make sure your legal department checks your contract with the cloud provider, especially if you are transitioning before the contract expires.
Because AWS is so widely used, it is worth noting some of the common mistakes AWS cloud administrators make.
Setting up the wrong instance type is commonplace, as AWS provides multiple instance typeclasses. You need to select the correct amount of CPU and memory power source, as well as sufficient network connectivity for Amazon Elastic Block Storage (EBS) and application data transmission.
Don't underestimate proper staff training. If staff cannot be trained prior to cloud migration, it makes sense to hire an AWS partner who has experience managing projects.
Types of Tools and Services Cloud Migration Indonesia
Workload management underwent significant changes when applications moved to the cloud. Cloud costs are often higher than initially anticipated. IT staff need to tweak their management processes to work as well in the cloud as they do locally. This can be achieved with a number of services and tools.
Tools such as Microsoft Azure Advisor and AWS Trusted Advisor can offer optimization recommendations in cloud environments in areas such as cost, performance, and security.
Cloud cost calculators and estimation tools help companies determine the cost of cloud configuration before a team migrates. If you are an AWS store, consider using the Simple Monthly Calculator for more detailed pricing estimates.
Services are available to help users handle the various phases of the cloud migration process, which can be divided into four steps: migration planning, data migration, server migration, and database migration.
Consider the following services that apply to the categories mentioned above:
data transfer services;
network transfer; and
cloud migration services and tools.
The major IaaS providers, AWS, Microsoft, and Google, offer free trial tiers, or low-cost cloud migration services. Here are some of the most popular.
Azure Migrate supports users assess how their VMware workloads can perform in the Azure public cloud – before the actual migration takes place. Another tool, Azure Site Restore, supports IT professionals on the move. Customers are able to take advantage of the means to move VMs to Azure as well as take advantage of VMs in Azure and move them to a different cloud location.
At the base of the AWS cloud migration tool is the AWS Migration Hub, which supports users to monitor the progress of their application migration. It displays the standing of all the power sources involved in each AWS migration in the user portfolio. Another service, the AWS Application Discovery Service, maps the planning stages of an application migration. It leverages data to provide insight into configuration, data usage, dependencies, memory and resource usage.
Google also has a number of cloud migration tools. Google Cloud Storage Transfer Service is used to move data to Google Cloud Storage. IT teams use it to back up data and move it from one cloud storage entity to another. The Google Transfer Appliance is an offline migration tool for large data transfers.
There are some automation options for lift-and-shift migration, but the important thing is to know the application performance and power source criteria before moving on. Composite application migration that relies on databases is able to run partially automatically, but the user is obliged to repair cases that may arise manually.
Cloud migration is an activity that is carried out when an organization or a company transfers applications and related data from a local data center to the cloud. These applications can be applications that the organization has created in-house or purchased to serve functions that are strictly business-critical. Some ways to discuss application migration include optimizing application components for the cloud, modifying the application's code base so that it integrates better with the cloud, or simply adopting an existing application in the cloud to replace the native application.
If you are still confused about cloud migration, then you can hire a cloud migration service that is very reliable in its work. Netdata is a very reliable cloud migration service. Netdata is indeed the best cloud migration Indonesia because the various offers it provides are very profitable in that you may not find it apart from Netdata.
Cheapest Cloud Migration
Relying on Netdata when it comes to cloud migration is a very appropriate solution, because Netdata promises cloud migration at a low cost and may even be the cheapest than others. Of course this is a very important offer, because when you are looking for your needs, such as buying goods or renting services, it must be cheap to make it more economical, right?
Therefore, Netdata is the right choice when looking for a cheap cloud migration. despite the low cost, the quality of work from Netdata is not in doubt. There have been many companies or organizations and even individuals who rent Indonesia cloud migration services from Netdata to overcome problems in cloud migration.
Cloud Migration Professional
Netdata has been trusted by many large companies in solving problems in cloud migration Indonesia, this is because Netdata has experienced human resources in their fields that make any problems in the IT field can be resolved easily with very satisfying results.
Interested in cloud migration from Netdata? Visit the Netdata website at nds.id for more information!
Why migrate to the cloud?
Cloud Computing ultimately removes the corporate IT team from the burden of managing while it is active. Deploying applications in the cloud is often the most logical step for growth. A positive answer to some or all of these questions could just show your company's readiness to move applications to the cloud.
Should your application be constant or lost? Legacy applications, or workloads that require lower latency or higher security and checking, may be required to remain on premises or be moved to a private cloud.
How much does it cost to run applications in the cloud? One of the main benefits of cloud migration is workload flexibility. If the workload suddenly needs more sources of power to maintain performance, the costs can increase with the speed.
Which cloud model is the best fit? Public clouds provide scalability via a pay-per-use model. Private or local cloud provides extra checking and security. Hybrid cloud models provide the best of both worlds, although performance and connectivity can suffer.
How do I determine the right cloud provider? The top three cloud providers – AWS, Microsoft, and Google – generally offer a balanced means to power the entire workload model in the cloud, as well as tools to help you move your applications there efficiently. Measure your specific requirements for availability, support, security and compliance, as well as price to get the most appropriate.
For some people who have worked in the IT field, especially on cloud computing systems, of course the term cloud migration is a common thing to hear. As the name implies, cloud computing functions to move key enterprise applications to the public cloud. In some cases, the team that handled it has struggled or only experienced limited success in their cloud migration. But they never give up and they use the lessons they learn to improve their results in subsequent efforts.
If your organization wants to modernize important applications, you have to plan for cloud migration as part of this process, you don't want to repeat the mistakes of others in cloud migration right? So cloud migration Indonesia is the solution. So here will take advantage of this learning to prepare various steps from the main areas that you need to consider and overcome to maximize your chances of successful cloud migration.
Define the role of architect-migration
Before you start cloud migration, determine the role of the migration architect to lead the effort. The migration architect is a system architect level position responsible for planning and completing all aspects of migration; Their core responsibilities must include defining the refactoring needed to make migration successful, devising strategies for data migration, determining the requirements of cloud solutions, and determining migration priorities and production transition mechanisms. For that, you just choose cloud migration Indonesia.
Choose your cloud integration level
When you move an application from a data center on location to the cloud, there are two ways to migrate your application – shallow cloud integration or deep cloud integration; shallow cloud integration (sometimes called "lift-and-shift") and deep cloud integration. Choose as needed, if you are still confused, cloud migration Indonesia can help.
Review application resource allocation
Even after you finish migrating everything to the cloud, there are a few more things to consider, and this is what cloud migration Indonesia is doing. Most important is the optimization of resources. The cloud is optimized for dynamic resource allocation, and when you allocate resources (servers, for example) statically, you don't take advantage of the power of the cloud.
The Cloud Jakarta Migration Strategy is a plan / plan created by the organization to move data and applications from local architecture to the cloud. Not all workloads benefit from running a cloud-based infrastructure, so it's important to validate the most efficient way to prioritize and migrate applications before they go live. Systematic and documented strategies are very important.
Jakarta Cloud Migration Strategy Type
Rehosting
As the name suggests, Jakarta Cloud Migration involves lifting your stack and moving it from on-site hosting to the cloud. You can transport the same copy of your current environment without making major changes to the fastest ROI. Companies that have a conservative culture or no long-term strategy for utilizing sophisticated cloud capabilities are well suited for rehosting.
Change Platform
Sebagai variasi pada lift dan shift, replatforming melibatkan membuat beberapa penyesuaian lebih lanjut untuk mengoptimalkan lanskap Anda untuk cloud. Sekali lagi, arsitektur inti aplikasi tetap sama. Ini juga merupakan strategi yang baik untuk organisasi konservatif yang ingin membangun kepercayaan terhadap cloud sambil mencapai manfaat seperti peningkatan kinerja sistem.
Repurchase
This means moving your application to a new cloud-native product, most commonly the SaaS platform (for example, moving CRM to Salesforce). The challenge is losing the familiarity of the existing code and training your team on the new platform. Even so, repurchasing may be your most cost-effective choice if you move from a highly adapted heritage landscape.
Refactoring
Refactoring (or rearranging the architecture) means rebuilding your application from scratch. This is usually driven by business needs to improve cloud capabilities that are not available in your current environment, such as cloud auto-scaling or serverless computing. Refactoring is generally the most expensive option, but also the most compatible with future versions.
Pension
After you have assessed your application portfolio for cloud readiness, you may find that some applications are no longer useful. In this case, just turn it off. The savings generated can even increase your business case for applications that are ready for migration.
Maintain
For some organizations, cloud adoption doesn't make sense. Are you unable to retrieve data from a place for compliance reasons? Maybe you're not ready to prioritize apps that have just been upgraded? In this case, plan to revisit cloud computing in the future. You just have to migrate that makes sense for your business.
What are the benefits of Cloud Migration Jakarta
At a basic level, the strength of a cloud lies in its elastic infrastructure. This advantage manifests in many different ways, including Jakarta Cloud Migration, but is not limited to:
Reduced hosting costs: In the cloud, you no longer have to worry about the costs and conditions of keeping a physical server running. Third-party data centers manage servers, often with a subscription-based model that cuts capital expenditure.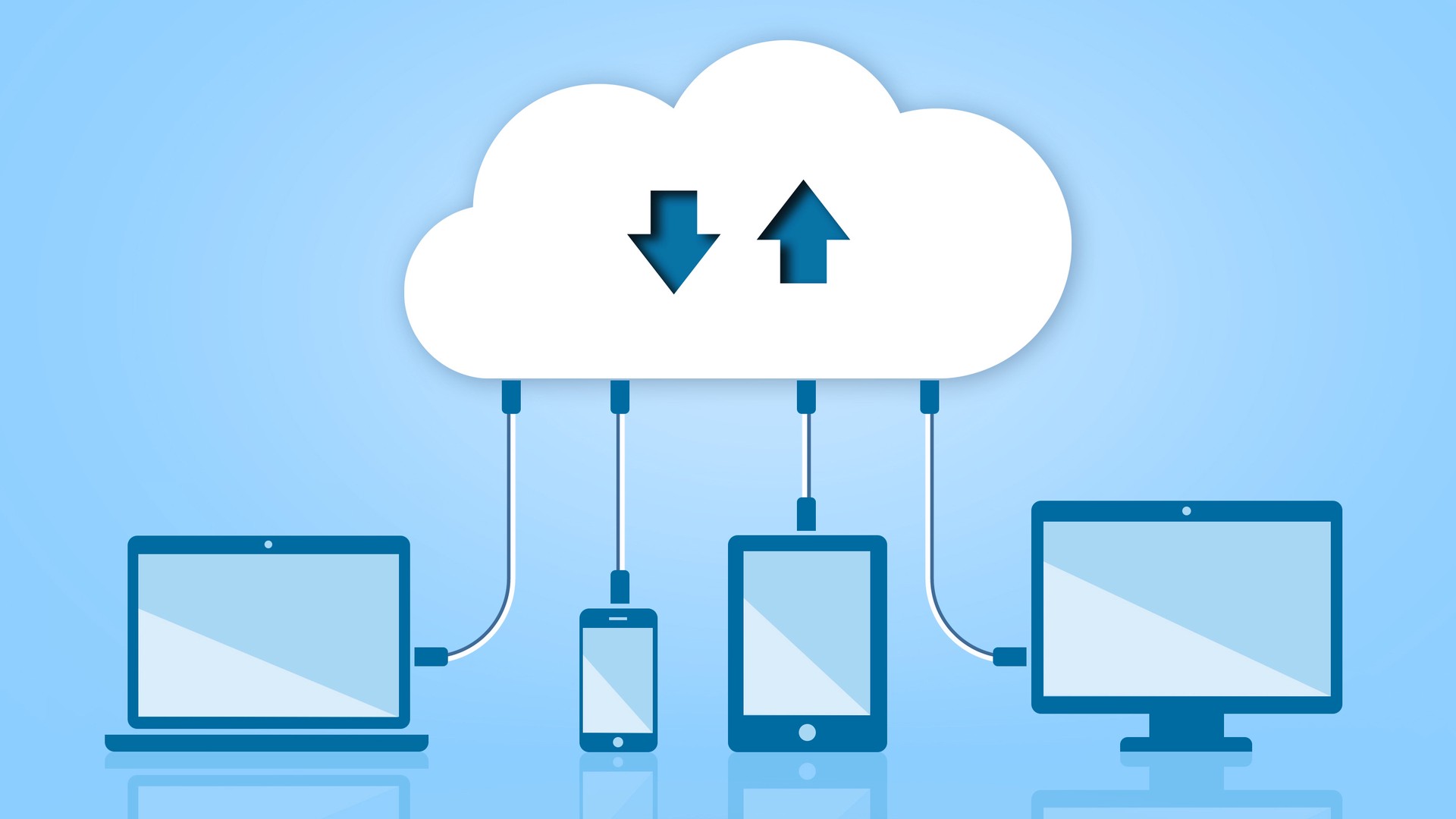 Agility and scalability: CIOs assess operational agility as a key driver for cloud adoption, according to Gartner. Cloud-based services not only automatically increase capacity to requests that continue to increase or fluctuate, but also allow teams to collaborate on application updates or problems from anywhere rather than on-site. This level of continuity can give businesses a real competitive advantage.
Decreased footprint: As server capacity fluctuates according to your cloud requirements, you only use the energy and resources you need. You could even potentially reduce your data center set to one or even zero to reduce the environmental impact.
Disaster Recovery : This is important for businesses of all sizes, but historically expensive for small businesses. Today, the cloud is helping more organizations implement backup and recovery solutions that require less time and investment in advance.
Security : The cloud offers greater security than a data center by storing your sensitive data and applications centrally. Most cloud providers also keep unwanted traffic from accessing your data by launching regular security updates, leaving you free of security threats, and free to take care of what's important to your business.
Are u interested about cloud migration from NetData ? u can contact us here.